Overview
Drop UPS Worldship to the bin !
With our UPS for Magento extension, you dont need UPS Worldship anymore : when you process a shipment in Magento, our Extension will automatically request UPS Web services to create the UPS Shipment based on the magento shipment information : UPS Service, weight, customer address, products... All information is sent to UPS to create the right shipment. Then, our extension store the tracking number into the magento shipment for further reference.
Print a single document with both packing slip and shipping label !
An other great feature is the new packing slip PDF introduced by our extension : in a single page, you get the packing slip with shipment and product information, but also the UPS shipping label :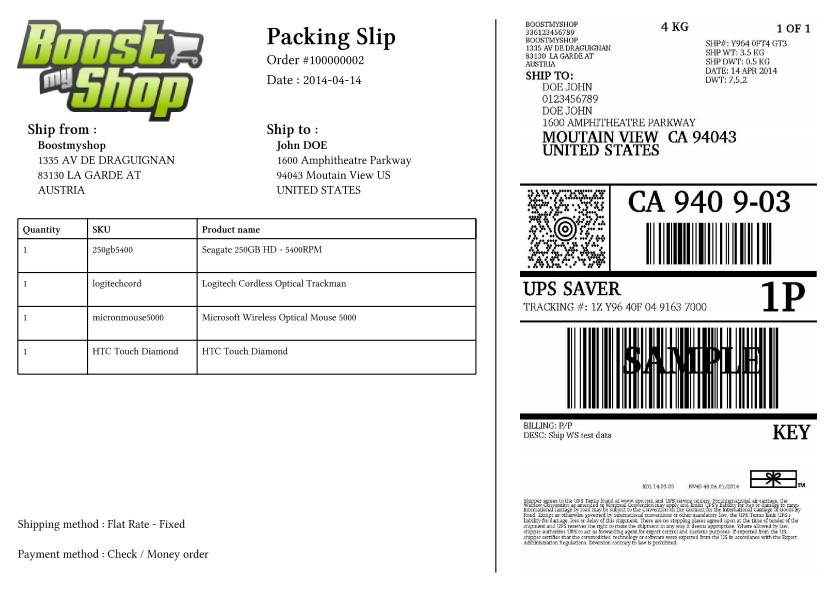 Configuration
Simple but flexible, the configuration section provides a full range of settings to fine tune the extension with your UPS account and other preferences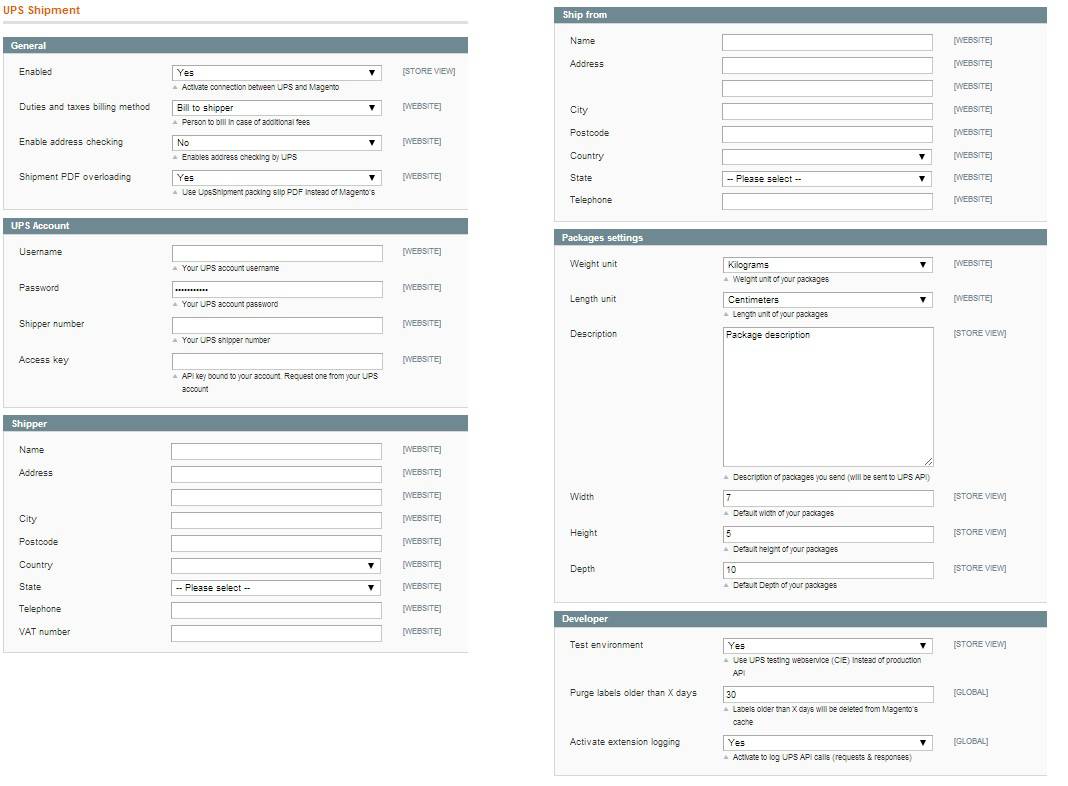 News May 2016
- Negotiated rates support
- Improved UI if shipment doesnt support UPS
- Compatibility with every shipping methods for configuration
Reviews
Unique
Running on Magento, we needed to find a way to fully automated our third party warehouse management operations. Thanks to this module we have been able to do so. Now all our operations run under one single system: Magento. No duplicate applications, no synchronizations needed. and on top of this thanks to this module we also managed to have the creation of the UPS shipping label automated (withou ...
Works well with erp
We use that extension with Embedded ERP and it works like a charm, highly recommended
Efficace
Nous utilisons UPS pour expédier dans toute l'europe, ce module est simple et efficace : en sélectionnant en masse les expéditions que nous venons de créer, nous générons un seul pdf que nous imprimons : les opérateurs dans l'entrepot se basent ensuite sur ce document pour préparer les commandes et les expédier ! Et surtout, plus besoin de UPS world ship !
---
---