Ecommerce Shipping Solutions: Top 10 of 2023
Introduction
In the bustling realm of eCommerce, where consumer demands and expectations evolve at the speed of light, a silent yet indispensable force is at play – eCommerce shipping solutions and software. These digital solutions stand as the unsung heroes behind the scenes, orchestrating the intricate dance of order fulfillment, timely delivery, and customer satisfaction. As the world witnessed an unprecedented shift towards online shopping, expedited by the pandemic, the role of these shipping solutions has amplified, becoming the linchpin in the success of eCommerce enterprises.
Understanding eCommerce Shipping Platforms and Software
E-commerce shipping solutions are software solutions designed to streamline and manage the shipping and fulfillment process for online retailers. These platforms offer a range of features and integrations to help businesses efficiently handle orders, choose shipping providers, generate shipping labels, and provide tracking information to customers. Here are some key aspects to understand:
Order Management: E-commerce shipping solutions often integrate with your online store to import orders automatically. This simplifies order processing by consolidating all orders in one place.
Carrier Integration: These platforms connect with various shipping carriers (e.g., UPS, FedEx, USPS) to compare shipping rates, generate shipping labels, and schedule pickups.
Shipping Rate Calculation: They provide real-time shipping rate calculations based on factors like package weight, dimensions, destination, and shipping service. This helps in accurate cost estimation.
Label Printing: You can print shipping labels directly from the platform, saving time and reducing the risk of errors.
Package Tracking: Customers can receive tracking information for their orders, enhancing the overall shopping experience. Some platforms offer branded tracking pages.
Inventory Management: Many e-commerce shipping platforms integrate with inventory management systems, ensuring that you don't oversell products.
Analytics and Reporting: Get insights into your shipping costs, delivery times, and order fulfillment performance through analytics and reporting features.
Customization: Some platforms allow for branding and customization, ensuring a consistent customer experience.
Top 10 Ecommerce Shipping Solutions and Software in Random order [2023 Updated List]
Diving into the realm of shipping platforms, a tapestry of options unveils itself, each bearing unique characteristics tailored to the multifaceted needs of eCommerce businesses. Here's a snapshot of the crème de la crème:
1. Sendcloud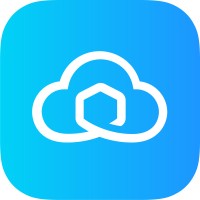 Sendcloud is an all-encompassing shipping platform catering to e-commerce businesses by simplifying delivery tracking, checkout, and order management processes. This versatile tool automates the generation of shipping labels and provides real-time printing of picking and packing slips. Users can effortlessly communicate estimated delivery time slots and pickup point details through email. Sendcloud offers a personalized touch by allowing administrators to customize the delivery tracking page with their brand logo, colours, and promotional banners. With seamless integration into various third-party e-commerce platforms via APIs, including Shopify, Magento, Etsy, and more, Sendcloud is accessible for free or via flexible monthly subscriptions, supported by comprehensive documentation and online resources.
2. ShipWell

Shipwell's comprehensive platform that is a game-changer for businesses, irrespective of their size, aiming to streamline shipping operations, cut costs, and enhance efficiency. With features such as carrier management, route optimization, real-time shipment tracking, automated freight auditing, and robust reporting and analytics, Shipwell's TMS empowers businesses to make data-driven decisions.
3. AfterShip

AfterShip stands as a premier shipment tracking solution tailored for eCommerce enterprises, boasting partnerships with a vast network of over 900 global courier services, including UPS, USPS, DHL, FedEx, and more. By harnessing these courier updates, businesses can swiftly address delivery issues and proactively inform customers about potential delays. AfterShip empowers businesses to craft branded tracking pages effortlessly, enhancing customer experience and retention.
4. Veeqo:

Standing as a stalwart in the eCommerce arena, Veeqo offers an array of inventory and order management solutions. It harmonizes marketplaces and enhances customer experience through real-time shipment tracking.
5. ShipStation

A global juggernaut, ShipStation propels order fulfillment into the realm of simplicity. Integrating with an array of platforms, it offers branded tracking and inventory management with a global touch.
6. EasyShip

Easyship is a cloud-based solution that streamlines e-commerce shipping across multiple carriers like FedEx, Singapore Post, and DHL. It simplifies duties, taxes, and document management. Users can create labels, customize shipping preferences, compare real-time rates, schedule pickups, and integrate with e-commerce platforms and carriers. Available for free and on subscription plans based on needs.
7. ShipBob

ShipBob revolutionizes e-commerce logistics for rapidly expanding brands by offering next-day and 2-day shipping via a network of strategically positioned fulfillment centers.Their comprehensive solution encompasses inventory and order management software with seamless integrations to popular e-commerce platforms like Shopify, BigCommerce, WooCommerce, Magento, and others.
8. ShippyPro

Riding the wave of automation, ShippyPro marches forward. It alleviates logistics costs by reducing the need for manual intervention, uniting 120+ carriers in a harmonious embrace.
9. MetaPack

As an epitome of order fulfillment, MetaPack's colossal warehouse spaces pulsate with efficiency. With access to over 400 carriers, it paints the globe with the hues of swift deliveries.
10. Shippo

Shippo simplifies the complexities of shipping. By offering access to over 85 carriers worldwide and securing the best rates from each, including regional carriers others may not provide, Shippo ensures you get the most value from your shipping strategy. Seamlessly integrated with popular e-commerce platforms and equipped with an implementation-ready API, Shippo becomes an integral part of your workflow. It provides essential analytics, insights, and reports, along with configurable automation, so you're always in control of your shipping processes.
Factors to Consider When Choosing an E-commerce Shipping Solution
Selecting the right shipping solution for your e-commerce venture in 2023 requires thoughtful consideration of several key factors:
1. Shipping Costs: Delve into pricing structures, comparing rates for various services, considering distance, weight, and dimensions.
2. Delivery Speed: Align delivery times with customer expectations and product types, offering options like standard, express, or same-day delivery.
3. Service Reliability: Prioritize carriers with a strong track record for on-time and intact deliveries.
4. Coverage Area: Ensure the chosen provider can reach your target markets, both domestically and internationally.
5. Package Tracking: Opt for solutions with robust tracking capabilities to enhance customer satisfaction and streamline operations.
6. Integration with E-commerce Platform: Seek seamless integration with your e-commerce platform for automation and efficiency.
7. Shipping Labels and Packaging: Consider online label generation and packaging options for added convenience.
8. Returns Management: Implement a hassle-free returns process, a critical factor in customer decision-making.
9. Shipping Insurance: Evaluate insurance options for added protection against losses or damages.
10. Customer Support: Prioritize providers with responsive customer support for issue resolution.
Selecting the right shipping solution involves a careful balance of these factors to meet your business's unique needs and your customers' expectations while staying cost-effective.
Benefits of Integrating Ecommerce Shipping Solution with WMS
Integrating ecommerce shipping platform with a Warehouse Management System (WMS) offers multiple advantages for e-commerce businesses. Firstly, it automates communication between the WMS and shipping platforms, streamlining order fulfillment, label generation, and package tracking while reducing errors and saving time.
Secondly, this integration provides real-time inventory management, preventing overselling and stock-outs by updating inventory levels across all sales channels automatically. This enhances customer satisfaction and reduces fulfillment delays.
Thirdly, it optimizes shipping costs by accessing real-time carrier rates and selecting the most cost-effective shipping options, leading to improved profitability and accurate shipping cost estimates for customers.
For example, Boostmyshop myFulfillment with its WMS abilities enhances e-commerce operational efficiency, real-time inventory management, and cost optimization, ultimately improving the customer experience.
Conclusion and Recommendations
In the symphony of eCommerce success, the choice of a shipping solution is akin to selecting the perfect instrument. As the conductor of seamless order fulfillment, it orchestrates a harmonious melody of efficiency. As the curtain falls, a vital lesson reverberates – the choice of the right shipping solution is a strategic investment in the symphony of long-term success. Thus, with the checklist of considerations in hand, businesses are poised to embark on a journey illuminated by the guiding light of optimal shipping.
https://www.boostmyshop.com/wp-content/uploads/2023/08/Ecommerce-Shipping-Platforms.png
720
1280
Hariharan Gandhimani
https://www.boostmyshop.com/wp-content/uploads/2022/02/logo-boostmyshop-website-2021-3-300x138.png
Hariharan Gandhimani
2023-08-24 13:38:55
2023-08-25 06:12:44
Ecommerce Shipping Solutions: Top 10 of 2023